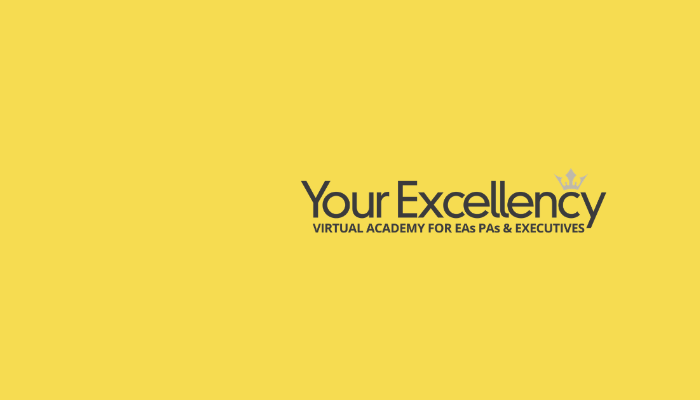 Your Excellency Limited, established 2007, deliver high-quality training, coaching and team development. Download our FREE Prospectus and learn more about our learning and development offerings comprising of:

⭐Accredited Programmes including the industry-first Mini MBA for Senior & Executive Assistants (launched January 2021)
⭐Ofqual Regulated Qualifications for EAs and PAs
⭐One-to-one coaching
⭐One and two-day courses
⭐Mental Health First Aid (MHFA) Training
⭐Team Development Programmes including our unique 🌶Chilli Farm🌶 experience
We are long-standing members of The Association for Coaching and value the importance of best practice in coaching and training ethics.
We are preferred training providers with The IAM (Institute of Administrative Managers), one of the oldest professional bodies for business and administrative managers in the UK.

Our Associate Trainers are qualified and experts in their field.

Our training is built on years of experience in Senior Finance and Operations roles and as a PA to high profile CEOs in global businesses.

We create training that will accelerate your career and your organisation's business growth.


We promise our training will be fun, jargon-free and will give you instantly usable skills designed to overcome your personal or team barriers to success.

Together we will help you to become truly exceptional.

Please contact our co-Founder and Director, Lindsay Taylor, to discuss your requirements in more detail and remember to mention CLA!
CLA Conference 2017

Monday, July 19, 2021
9:00 AM to 11:00 AM GMT

RTV Studio
Link vi2 Temperhouse Square, 790 Holborn London,
TMC Showcase - Ireland

Monday, July 19, 2021
9:00 AM to 11:00 AM GMT

RTV Studio
Link vi2 Temperhouse Square, 790 Holborn London,
Travel Risk Management

Monday, July 19, 2021
9:00 AM to 11:00 AM GMT

RTV Studio
Link vi2 Temperhouse Square, 790 Holborn London,
Industry Affairs Groups

Monday, July 19, 2021
9:00 AM to 11:00 AM GMT

RTV Studio
Link vi2 Temperhouse Square, 790 Holborn London,