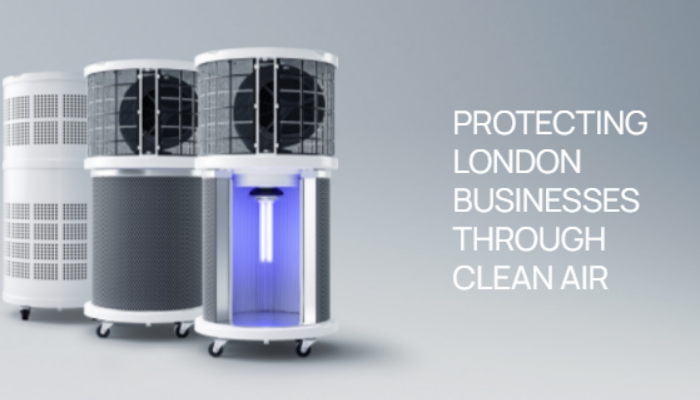 Free consultation on indoor air quality. We take into account your floor plan, existing ventilation systems and occupancy, before recommending a tailor-made solution based on our portable, hospital-grade air purifier.
Our no-obligation advice is based on verifiable data, research and experience, which is made freely available to ensure that your decision making is well-informed.
Our unique combination of H13 HEPA filtration and UVC light traps and destroys 99.97% of airborne bacteria and viruses, including the Coronavirus family. Trusted by organisations such as the NHS, GSK, and Bentley, our technology helps to protect lives through clean air.
The World Health Organisation now advises that Covid-19 is primarily transmitted by inhaling airborne droplets, rather than by touching contaminated surfaces. It is estimated that the threshold for Covid infection is only 300 virus particles (compared with 1,950 to 3,000 virus particles for other viruses) and that the typical particle size is 0.05 to 0.14 microns. HEPA filters are most efficient at capturing ultrafine particles below 0.3-microns, while UVC has been proven to kill Covid on N95 respirators.
Business premises only, not residential. No obligation to purchase.