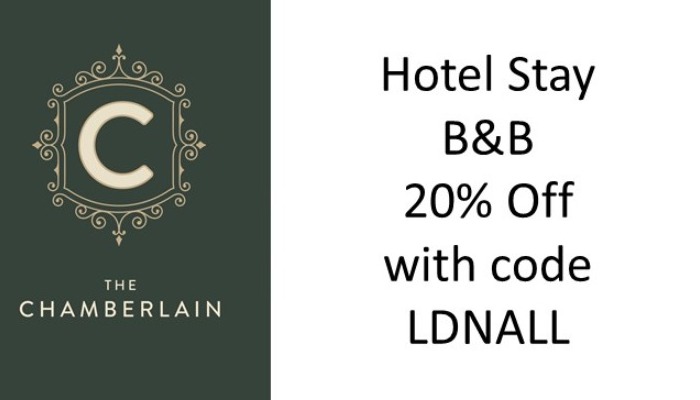 The Chamberlain Hotel is your 'home away from home' in the centre of London. Our hotel accommodation is conveniently situated just North of Tower Bridge and Tower Hill Station, and is a short stroll to many of London's world-famous tourist 'hotspots'. Due to its City Centre district location, it provides convenient access to the city and central business district for our business clientele.
Our beautiful bedrooms are created in such a way that you would not know that you are staying in a property with a bustling Fuller's pub and restaurant at the heart of its operation. They come fully equipped with all you could possibly need to make your stay as comfortable as possible.
We offer a tailored experience and the team work hard to ensure we bespoke each visit to the guests' requirements, making the checking out the saddest part of the stay.
When booking direct at www.thechamberlainhotel.co.uk using code LDNALL A valid credit or debit card is required to guarantee the reservation. Hotel reserves the right to pre-authorise / charge credit cards prior to the arrival of the guest/s.