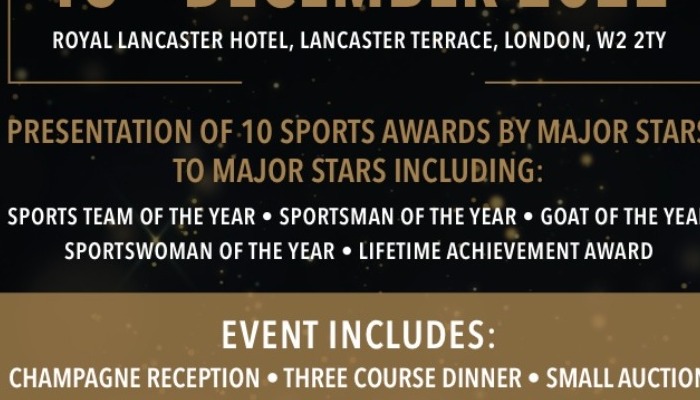 The Sporting Club stage numerous lunches and dinners for their members and guests featuring famous sports star speakers as well as fundraising for small charities and networking for the attendees. The next events, all at M Victoria, London are:

November 2: Damon Hill Lunch.
November 17: Dan Carter Lunch. November 21: England v Iran World Cup Screening & Lunch with Paul Merson.
November 25: England v USA World Cup Screening & Dinner with Terry Butcher.
November 29: England v Wales World Cup Screening & Dinner with Phil Thompson.
December 8: Colin Montgomerie Lunch.
December 15: THE SPORTING CLUB SPORTS AWARDS GALA DINNER: Join us for a drinks reception, three course dinner, Toploader performing their biggest hits and ten major awards with well-known presenters and famous winners. Black tie event at the Royal Lancaster Hotel.






All events are for members and non-members of The Sporting Club. Prices vary depending on whether you are a member or non-member. Please refer to www.thesportingclub.co/events All CLA members receive a 10% discount off every Sporting Club event. Please apply a code 'CLA'. For further terms & conditions please refer to www.thesportingclub.co